#GurlBye New York
"New York is like a bad boyfriend you love to hate and hate to love"
I am the kind of guy who likes to do things "one way".  After finishing Stanford University in 2008, I bought a one way ticket to New York. When I had to leave New York, I bought a one way ticket to India (then crash landed back in New York – long story). And like an itch that wouldn't quit, I bought another one way ticket … to California. This time around, I don't think New York and I will (as Taylor Swift eloquently puts it)  ever, ever, ever get back together.
Newsflash: New York and I have officially broken up. I hate to admit the truth but there it is. I'd like to think the breakup was mutual, but for sure New York didn't care. Not that the city didn't  love me; it just didn't make an extra effort to win me back.  Hey! We had a good run. Better than those dates I got from okcupid and endless other dating apps available at our disposal #ohthestoriesIcouldtell. I came to the Big Apple uncertain what the future held, yet the city embraced me wholeheartedly. The energy was just intoxicating, both figuratively and – let's be real – literally #everydayishappyhour. After my first freezing New Year's eve party at some random warehouse in Williamsburg, where to this day I still have the DJ's awesome headphones, I can't imagine ever leaving this magical city.f
I was wrong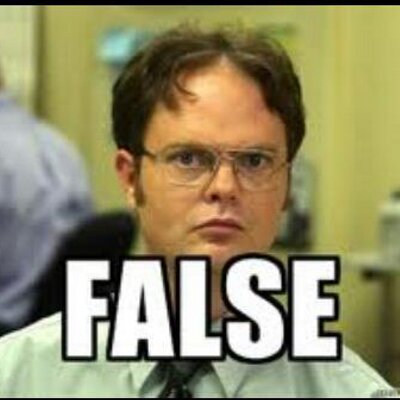 Listen, my New York experience was fantastic. Like any relationship, everyone involved was tested. I describe my first New York relationship like Chris Brown and Rihanna's: a match made in heaven at first that suddenly went straight to hell after. To clarify, I was clearly Rihanna #UmbrellaELLAELLAeheh. When times were good, it was awesome.  When it was bad, and this city loved making things difficult, it was awful.  Every day can become a struggle, from squeezing in that subway train during rush hour to even getting Cronuts by lining up at 6 am #why. But the randomness of this city never failed to bring me joy. From collectively not wearing pants while riding the subway to randomly doing karaoke at 3 am, you never really know what could happen in  a New York minute. I realized, however, that it is so easy to get lost in this city. With all the distractions the city can offer, why worry about…anything…in the long-term future when there is a party or event readily available every day? That realization was 5 years in the making (with the help of a significant life event) before I could do something about the distractions:  pack my bags and leave the Big Apple, with no plans of return.
Again, I was wrong
Just like Rihanna, I found myself back in the figurative arms of the city that never sleeps. I admit the city's pull was too strong.  After a 4 month break, I started falling in love again with the Empire State. New York of course welcomed me back with the most wonderful gift: (Nope! not that Taylor Swift's New York song) New York Summer Time.  You see, summer in New York is one of the reasons why people endure its punishing winters. The city becomes extra vibrant and everybody seems extra happy, which is not how you describe its residents. Maybe my trip out of the country was merely a "cool off" period. Maybe I was meant to mend my relationship with New York. Give it another chance, because we were meant to be except #timing. I mean what could beat rooftop parties and tons of outdoor events, followed by the crisp fall weather? I was reminded of what I missed so much. And just like any other unhealthy relationship, I thought maybe this time….and fell right back into New York's sexy arms.
Then the magic wore off. If you were expecting another Dwight Schrute meme …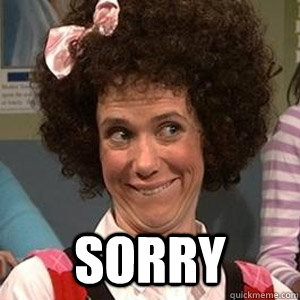 So I gave New York another whirl. Once the honeymoon stage was over, our relationship had become like Gwyneth Paltrow and Chris Martin "consciously uncoupling" over time. Clearly, I was Gwyneth #teamGoop. Aside from our usual great times, we also started growing apart. The city offered more distraction, but I was clamoring for more direction.  I needed a moment to figure out my game plan, but New York was making it harder for me to focus. I started to wonder whether all this fun was worth the struggle (answer: NO). The few months that followed, I felt like I was coasting rather than progressing. I was getting comfortable of mediocrity and became less motivated to try harder.  Meanwhile, this nagging feeling of wanting to become closer to family on the other side of the coast got louder each passing day. I just lost interest in the city I used to adore. So just like going on a 3rd date, then realizing you are NOT into that person, I stood New York up and never texted back. Oh, don't judge me! I am pretty sure you all have done your fair share of dating disasters. With no warning, I threw most of my things away and bought that one way ticket back to the West (best?) coast.
So here I am with my two luggages in sunny Bay Area eating amazing burritos while  staring at the clear blue skies (what? I just got here). Some of you might think that I gave up, that I quit powering through the New York struggle. Quite the opposite actually. The important thing that New York taught me was to  #livemytruth. I dont want to go Oprah on everyone, but the whole point of riding the New York struggle bus was to learn the things I want and I dont want.
If you want something, go for it. If you don't like it, get off of the pot. That's the beauty of being a millennial in New York. You ride the New York struggle bus everyday not knowing what will happen. And that it is ok to not know what the future holds. The point was to try and learn. At the end of my journey, riding both the local and express route,  I learned the New York high is not worth the pain .. for me at least. That family truly comes first. And that is my truth … or should I say my "Grown Up" Truth. It took me all of my 20s to stumble into this realization … but it is better late than pregnant, right? You  might have a different truth and I dare you to explore yours. Now you ask: do I still feel I made the right decision? Sure I feel a bit envious when friends text me about the next hopping party in New York or hanging out at Central Park. However,  I will never trade the joys of  holding  my one year old niece/goddaughter inside a mall and everybody mistaking her as your daughter …. while wearing this shirt #progress
So no, I dont regret anything. Just like Bruce Jenner, I am also currently in transition (#Callmecaitlyn) and I know I will be fine. Rihanna and Gwyneth managed to start over as well. Maybe I should do a new album or start a lifestyle website. Kidding! I will try living in the suburbs, pick up knitting and possibly look into owning 6 cats. Ok maybe five because I know many of you are already rolling your eyes on how ridiculous I am being. Whatever! I am living my truth. Find your truth! Altogether now: #LIVEYOURTRUTH
Until we meet again, New York. That was one heck of a ride. I appreciated the opportunity to let me board. I truly had a great time. Thank you so much for everything. And with that , I leave the gif New York would most likely use to send me off to my next adventure: